Is Pilates like yoga?
That was my first question when I was offered a chance to attend a class at Club Pilates during their opening weekend.
When I have such pressing questions like yoga vs. pilates, I go to my most trusted source: Google!
WHAT IS PILATES?
Pilates (pronounced puh-lah-teez and not pie-lates) is similar to yoga but emphasizes your body's core — the abdomen, obliques, lower back, inner and outer thigh, butt, and so on. For this reason, Pilates develops much of what exercisers need — strength, flexibility, muscular endurance, coordination, balance, and good posture — with a much lower chance of injury than with other forms of exercise. The discipline emphasizes correct form instead of going for the burn. With so many exercise variations and progressions, you may have a hard time getting bored with Pilates.
Well now that I knew what I sort of was getting myself into, I was ready to head to class.
Club Pilates officially opened at Assembly Row on Saturday (June 3) and I was all signed up to take the Noon class on Sunday (June 4).
While the rest of the FITRow level is under construction, Club Pilates is 100% ready for business.
The studio is warm and inviting from the moment you step in. Add on to the decor the amazing energy of the studio's manager Danielle and you are immediately put at ease.
Now let me just take a moment to say that the manager and I bonded instantly... and not just because she has a great name. ;) But she also had an amazing weight-loss transformation (100+ pounds lost) and has tackled a marathon during her running days (the Chicago marathon 3 years after starting her running journey).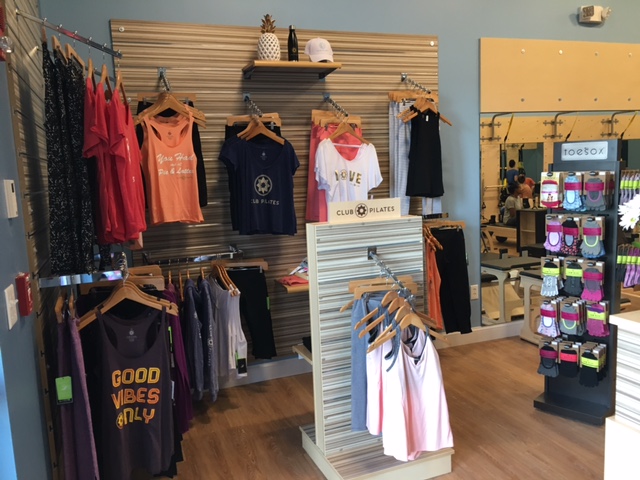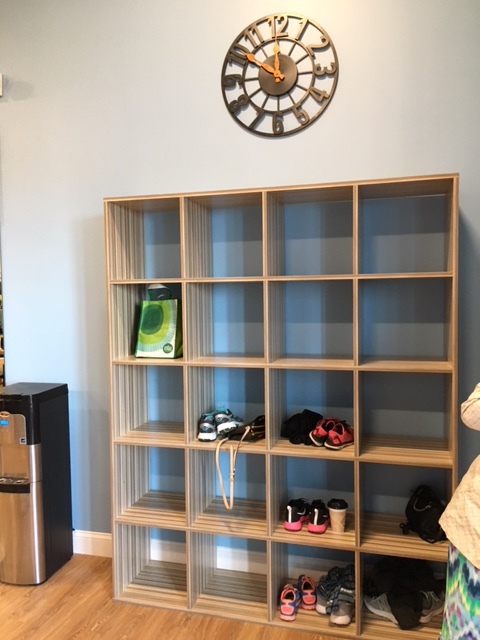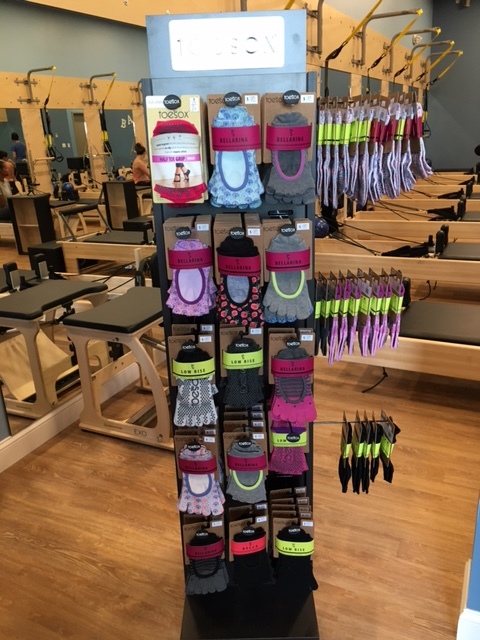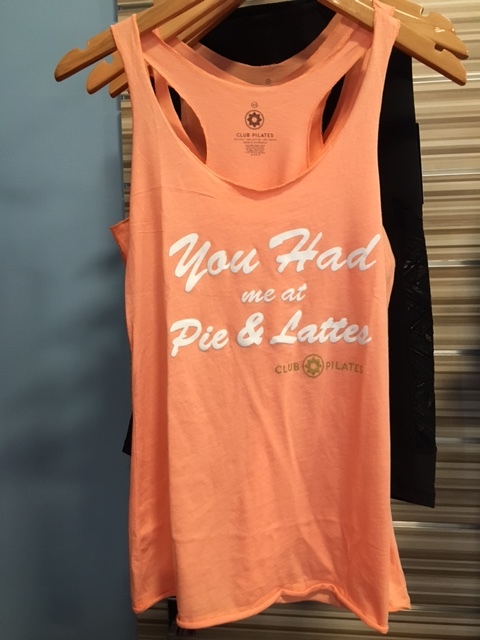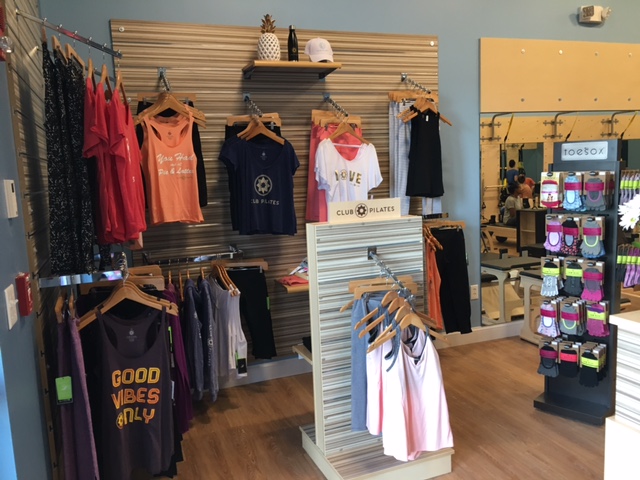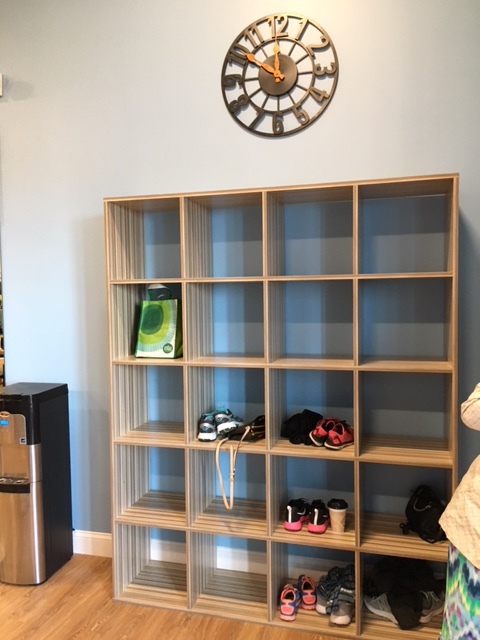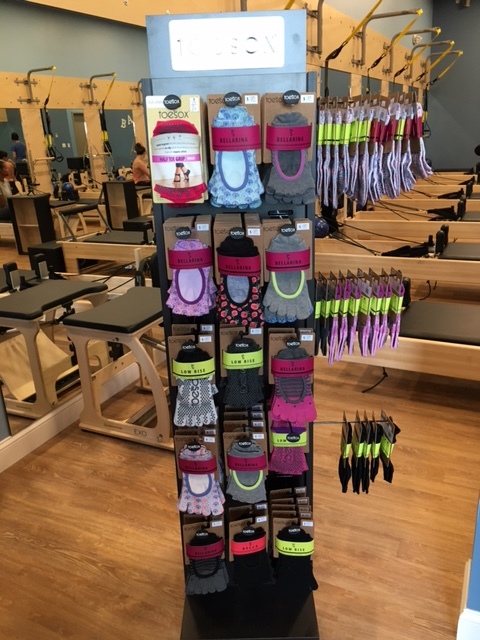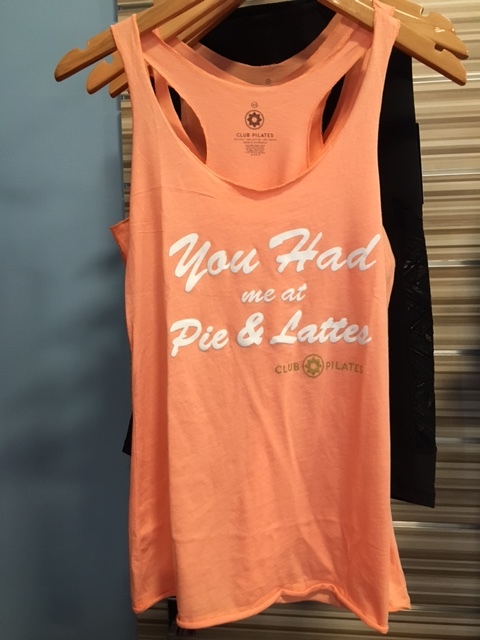 Club Pilates Assembly Row is one of 450 locations nationwide and only the second in the Boston area. While classes are typically 50 minutes long, I was there for a 30-minute demo class.
There are 12 reformers in the room, meaning classes are small and full of plenty of instructor attention. For this class, owner Tammy was leading the way for the six of us, all Pilates virgins.
Tammy explained how one can do over 600 exercises on the reformer. Damn! It seems pretty impossible to get bored in the Pilates classes with that many options.
Additionally she shared that when it comes to resistance (managed my the colored coils above): more doesn't necessarily mean that it will be harder. Tammy was able to control everyone's resistance and since she is a trained instructor is able to determine when to adjust someone's resistance. I felt comfortable and relieved that I wouldn't have to make that call, especially during my first class.
Well I was on the reformer so there was no turning back. It was GO time.
We started with "leg work." We kept our feet on the foot bar and ever so slightly turned our feet and legs, following Tammy's instructions. We pushed our feet against the foot bar and slid along the reformer. I felt comfortable on it. My head was on the headrest and my shoulders against the pads.
It was great to see Tammy walking around the room, adjusting people's form as necessary and making sure we were all safely moving from move to move.
After we went through the "standard" leg workout, it was time to get off the reformer and become one with the Bosu ball.
And now we enter the shaking! I remembered some of the moves from the barre classes I took. But it was brought up a level when we did them ON the Bosu ball.
That's right! We were squatting. We did bicep curls. We worked on stability. We were reminded how much more work our cores need. Okay maybe the last one was just me, but looking around the room I wasn't alone. :P We were apparently the most vocal class of the day with our reactions to the moves. :P
Once we were done getting our booties kicked on the Bosu ball, it was time to go back to the reformer and break out the straps.
Let's just say I wasn't the most graceful person getting my feet into the straps. Check out those chins! ;)
I rallied once in the straps though. This was a freakin' amazing way to stretch out the legs. I could've done those moves all day and wish I could've.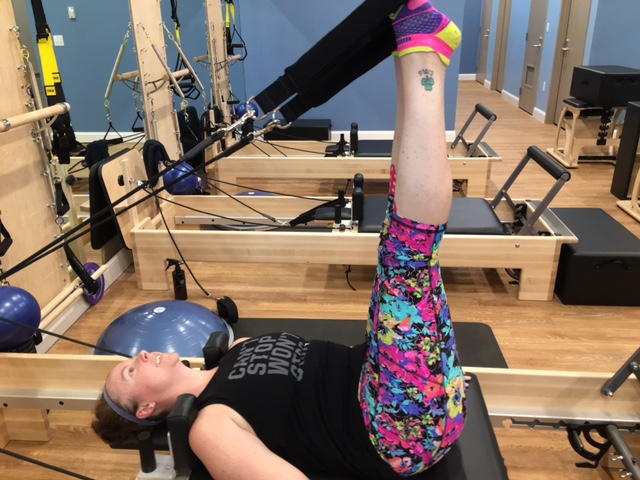 Don't worry Tammy didn't go easy on us. It wasn't all stretching. :P We also did a move where we let our legs hang out to our sides at a 45 degree angle and then we had to pull our legs back together by using only our inner thighs. Holy burn Batman!
And just like that our 30-min demo was done. It felt like 10 minutes had passed. Constantly changing the moves and positions really did distract from the burn. :P
When she said the class was over, I actually wanted to keep going. THAT my friends is a good sign. I felt like I had worked my whole body during that class, but especially my core, which always needs more work.
The reformer felt like it was taking pressure off my body that I would normally have during squats/lower body work since well I wasn't standing up. I was getting the same burn without some of the tough side effects that my injured body exhibits.
Once the class was over, GM Danielle shared how Club Pilates has six different types of classes, including fusion classes (Pilates + TRX, etc). The "typical" Pilates class is called reformer. I definitely want to check out one of the fusion classes because the TRX straps were calling my name during class.
If you want to check out Club Pilates at #FITROW, they are offering 20% off their packages during the next 3 months. Here's the breakdown:
4-pack (4 classes you can use during a month): $87 (normally $109)
8-pack (8 classes you can use during a month): $159 (normally $199)
Unlimited (as many classes as you want during a month): $183
If you aren't ready to commit to one of the monthly packages above, you can take a class for $29 each time.
You can register on their website for an account and download the Club Pilates app as well. You can reserve a class on either website/app. Club Pilates has a 12-hour cancellation policy (much better than most Boston studios).
Remember: Club Pilates instructors will cater to you. Since there are only 12 people in the class you are guaranteed personal attention, which is especially great for newbies like me.
So check out Club Pilates... and tell me how much more graceful you were than me! ;)
Note: As the FITROW Ambassador, I am going to be trying out each of the studios opening at Assembly Row. Please note while I got a complimentary class, my reviews are always honest. Ain't nobody got time for lyin'!