I'm sooooo excited...
I'm sooooo excited...
I'm just soooooo....
SCARED!
NOT!!
I am wicked excited to be heading to San Diego tomorrow for the Rock 'n' Roll San Diego 5k and Marathon weekend! Aaaaaaahhhh!!!
The time has finally come and I am jumping out my skin in anticipation.
This isn't just a race weekend. It is an epic reunion of some of my favorite bloggers from around the country.
I sometimes get in a little trouble when these weekends arise that we are ultimately seeing each other because we have a lot of miles to run. I get so swept up in the fun of seeing everyone and the reunion type feel that the running kind of gets pushed to the back of my mind. :P
But there is in fact a 5k (Saturday) and a Marathon (Sunday) going down. You KNOW I had to turn this into a multi-race weekend when a special Remix Challenge medal was announced. Have you all met me? ;)
Now let's get to specifics! Shall we?
I will be heading out West and staying/running/partying it up with my fellow #HotMessExpress friend Sarah from Mom Running On Empty!
Sarah, her husband Rob and I will be tackling the full marathon together. It will be Sarah's third marathon, Rob's second and my eighth!!
But let me back it up. I'm getting ahead of myself.
So I will be flying in to San Diego tomorrow (Thursday) and crashing at Sarah's house outside of SD that night. I'm seeing some dinner fun before I crash from a day of travel!
After a relaxing morning and run Friday morning, her family and I will pack up shop and head in to San Diego. Once settled at the hotel, we will be heading over to the Expo! At this time, I am thinking we will be there around 2 or 3. At least we are shooting for that. If you are expecting to be at the Expo Friday afternoon, make sure to Tweet me if you want to meet up and I dunno - selfie or something? :)
I look forward to seeing my fellow Rock 'n Blog bloggers and my #WeRunSocial crew!! Here are a few of my friends that I will be on the lookout for!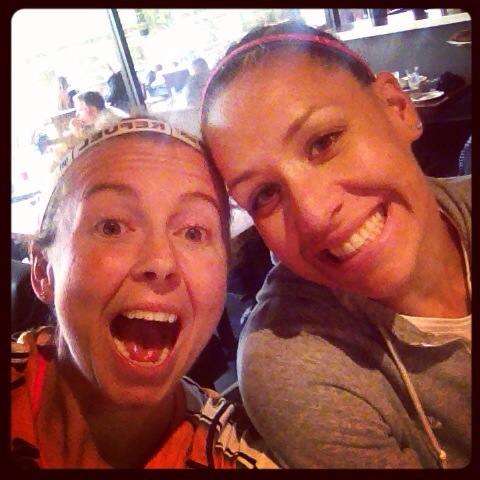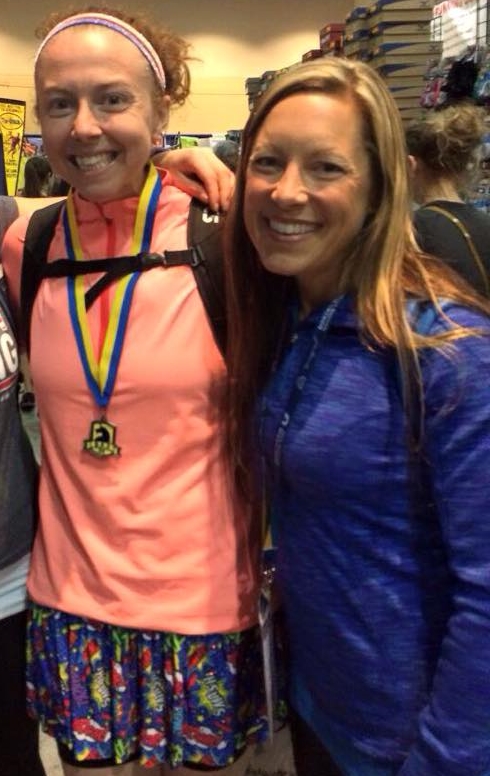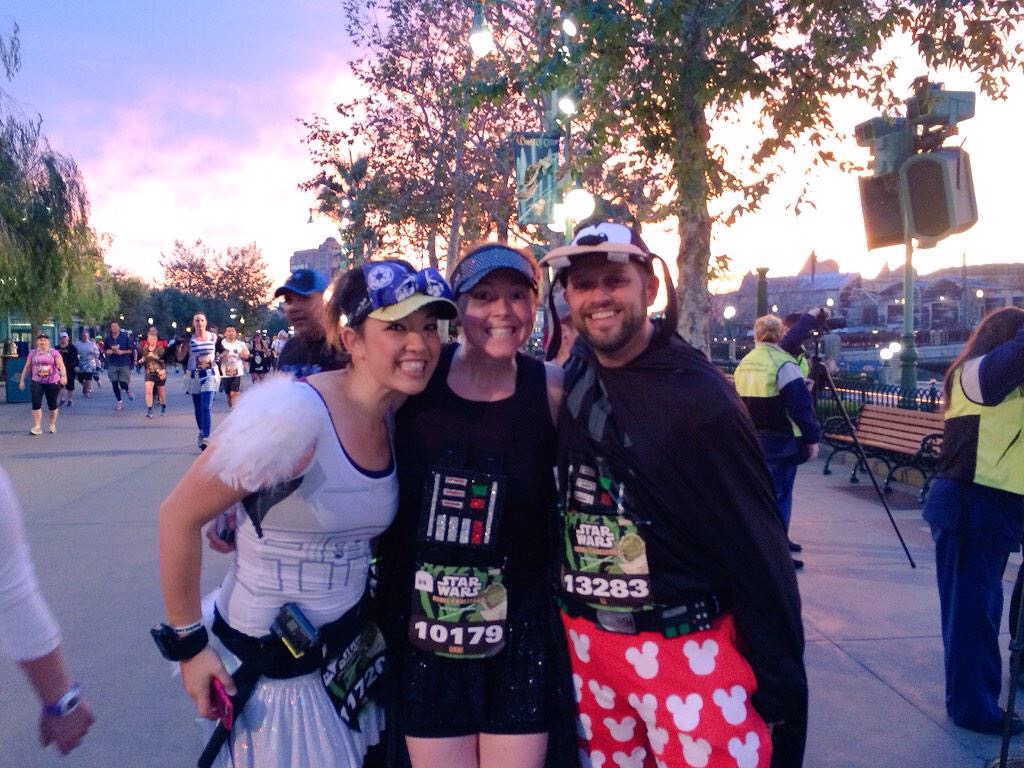 I mean these people are pretty freakin' awesome and I am wicked lucky to call them friends!!
Expos are my favorite. I love checking out the brands (especially Chocolate Milk, Sparkly Soul and KT Tape of course) and stepping in to the photo booths. Make sure you tell Sparkly Soul that Weight Off My Shoulders sent ya! ;)
On Friday and Saturday, Rock 'n' Roll will be hosting a #RnRSDHunt, a Twitter Scavenger Hunt, at the Expo!
RnR will be giving away prizes including (2) TourPass 3-Packs for the grand prize winners! Clues will be tweeted out starting Friday, May 29 at 11:00am! Find out more info about the hunt here.
Once our Expo fun is done on Friday, we will be hanging out, catching up and laughing it up with the blogging crew over dinner.
Saturday will kick off with the 5k. I am wicked excited to be running the 5k with Sarah, her husband Rob and her son Colin. I think Linzie from Sharp Endurance will be joining us for the Fun Run too.
According to Pavement Runner's post, there will be a #WeRunSocial cheering squad out for the 5k!
#WeRunSocial will have an official-unofficial cheer crew (with banners, cowbells and all). We'll try to take a group shot near the start line and another after the race. Just keep an eye out for a large group of runners causing a (fun-like) ruckus and taking photos. Keep an eye on the Twitter hashtag all weekend.
The rest of the Saturday plans are a little up in the air outside of a good carbo-loading dinner before Sunday's marathon.
I cannot wait for the run on Sunday. Rob and Sarah are shooting for a PR of 4:30. Our main goal will be to:
1) Toe the Start Line
2) Have fun along the way
3) Cross the Finish Line
All time goals are icing on the cake... for me at least! ;)
Don't worry folks I will be on hand to share mid-run selfies and updates along the way! I mean that is pretty much why I am there, right? :)
I can't wait to check off another city on my Rock 'n' Roll tour!
Excited to buy my San Diego bead at the Expo.
Post-run fun is again up in the air. I know Pavement Runner and crew will be hosting a post-race party, but I am in the hands of Sarah and her family. We may need to scoot out of town before then. But there will be a post-race beer or two... of course! There are a TON of San Diego local brews I will need to try.
So in a nutshell, this weekend will be off the chain! (Do the kids still say that?)
Are you going to be at RnR SD? Where will I be selfie-ing with you? :)